Hi! I'm Sarai Rosenberg.
I'm a mathematician in tech working on product development,
product design, UX, and humane design.
Portfolio
As a Technical Program Manager at Agiloft and as a Product Owner for Idera, I've guided product development from concept to launch for over 30 internal, B2B, and B2D SaaS projects. Projects included improvements to UX, UI, documentation, and features supporting scalable implementation of large projects.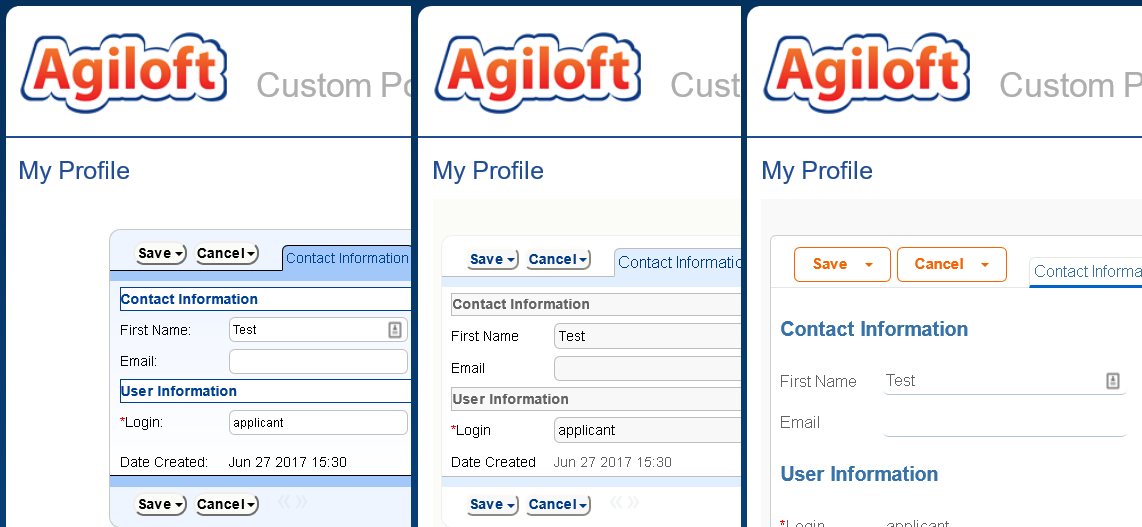 Agiloft End User Interface
Based on guidance from a UI consultant, I implemented striking changes to Agiloft's end user interface.

About Me
I'm looking for opportunities primarily in technical product or program management. I excel at process improvement, agile SDLC, and gathering business or technical requirements. I have experience with SaaS, cloud security, education, data analysis, and CRM/contract management systems.
---
Technical Skills
Java, JS, Python, CSS




Github, SQL

Cloud security

Statistics, probability, and risk management
Design Skills
Adobe Creative Suite




Camtasia

LaTeX

Writing, editing, and proofreading
Leadership Skills
Agile software project management




Product management

Gathering requirements

Translating customer feedback into product development
© 2017 Anna Sarai Rosenberg. | Powered by
w3.css