Hi! I'm Sarai Rosenberg.
I'm a security engineer and mathematician with experience using
AWS IAM, Chef, Terraform, Python, Golang, Linux, OpenSSL.
I'm a leader, a mentor, and a team multiplier.
Past Work
As a Technical Program Manager at Agiloft and as a Product Owner for Idera, I guided product development from concept to launch for over 30 internal, B2B, and B2D SaaS projects. Projects included improvements to UX, UI, documentation, and features supporting scalable implementation of large projects.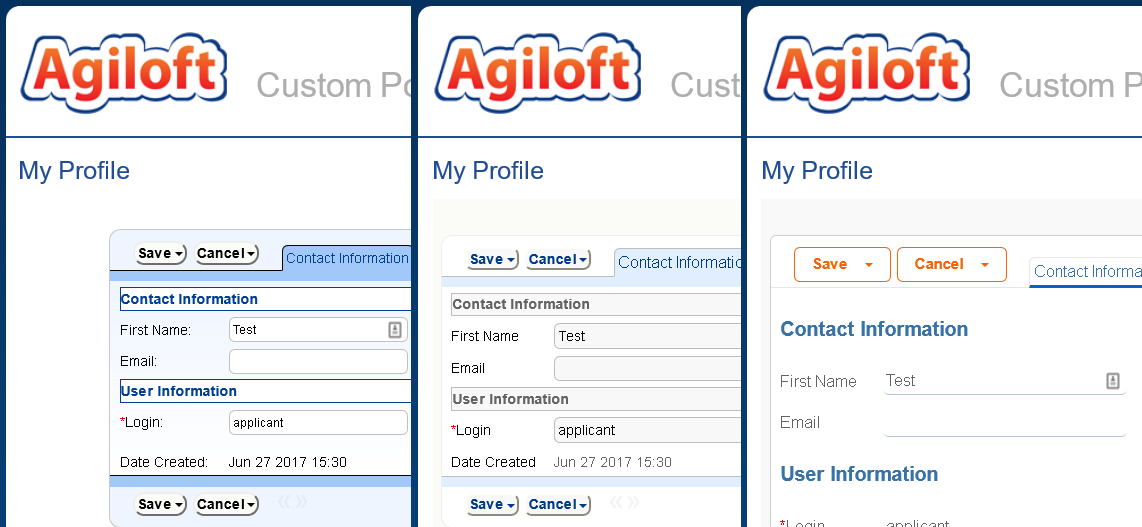 Agiloft End User Interface
Based on guidance from a UI consultant, I implemented striking changes to Agiloft's end user interface.

About Me
I'm (no longer!) looking for opportunities primarily in back-end product development or data. I excel at process improvement, agile SDLC, documentation, and gathering business or technical requirements. I have experience with machine learning, SaaS, cloud security, education, and CRM/contract management systems.
What I'm looking for
I want to work for a company that invests in the growth of its employees, and a company that invests strategically in long-term growth and stability.
Career Goals
I want to find a position from which I can grow into a leadership and mentoring role, on a team that values mentoring.
Long-term, I'd like to have an impact on making tech more humane and compassionate, developing products that support a diverse and inclusive user base that thoroughly considers the needs and concerns of their users. Specifically, products should be accessible, be compassionate towards users, be inclusive of cultural and personal differences (e.g., localization, backgrounds, gender, orientation), and protect users from malicious people (harassment, and also fraud).
---
Technical Skills
Python, Golang, Ruby, Elixir




Chef, Terraform, Docker




Linux, AWS, IAM, GitHub, SQL, Heroku

Machine Learning, Cloud Security

Statistics, probability, and risk management
Design Skills
Adobe Creative Suite




Camtasia




LaTeX

Writing, editing, and proofreading
Leadership Skills
Agile software project management




(Scrum and Waterfall)




Product management

Business analysis

Process improvement
© 2018 Anna Sarai Rosenberg. | Powered by
w3.css